Events
Upcoming Events
2023 DANA Impact Annual Conference
100 David Hollowell Dr.
Newark
,
DE
19716
United States
University of Delaware, Clayton Hall

Thursday, April 20, 2023 (8:30 AM - 2:30 PM) (EDT)
Pricing
Member Registration $75
Future Member Registration $125
Student Registration $25
Refund policy: Tickets are non-refundable, but are transferable. Please contact Nicole Peters (npeters@delawarenonprofit.org) if you require a ticket transfer.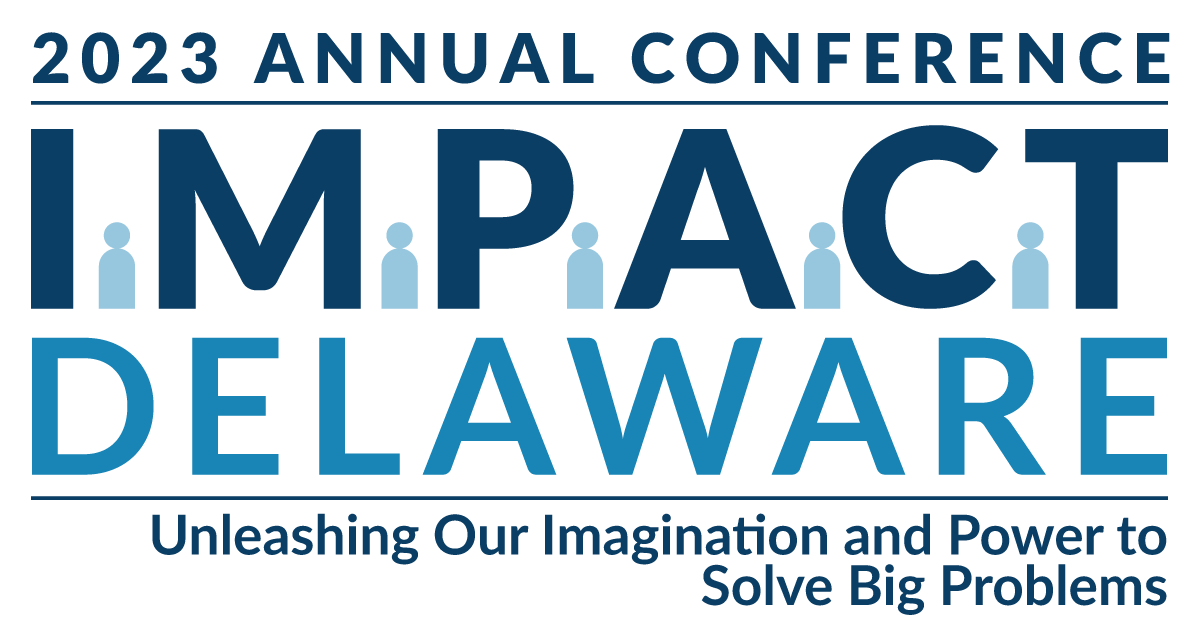 Special Thanks to our Sponsors:
Underwriting Sponsor

IMPACT Sponsor

Keynote Sponsor

Technology Sponsor

The past few years have proven our strength, power, and resilience as a sector. We had to immediately shift the way we worked to ensure that our constituents continued to receive the services and support they needed … and we continue to adapt through economic forces, new viral strains, and social and political unrest. Whether a school, community health center, museum or shelter – whatever type of nonprofit - we have all been invited to change and adapt.
And what successes we saw! Nonprofit organizations and voluntary associations across Delaware worked together to serve children, families, and communities through the pandemic.
So now what? What can we learn from the last few years that will inform us what we do in the future? How can we as individuals and as organizations prepare ourselves for what comes next?
We will explore these questions at our 2023 Impact Conference.
Curiosity as a Leadership Imperative in an Era of Dynamic Change
author and designer, Seth Goldenberg
One of today's most original thinkers, Seth Goldenberg, blends modern-day philosophy, business strategy, and design thinking to challenge: How can we revive the lost art of asking essential questions to envision and realize flourishing futures? In this timely and compelling presentation, Goldenberg delivers impassioned guidance to leaders on how to lead through questions, not answers, to think beyond the short-term, and retain talent. He shares insightful case studies in the cultural landscape and champions how to install curiosity within the very operating system of organizations and our personal lives.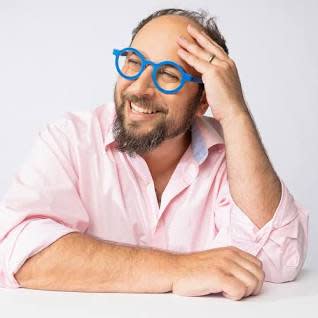 About Seth
A thought leader working at the intersection of design, business, and culture, Seth Goldenberg is the Founder and CEO of Curiosity & Co., a design studio invoking cultural change. Seth Goldenberg blends his diverse practices of philosophy, experience design, and storytelling in his energizing and forward-thinking presentations. He encourages his audiences to challenge commonly held beliefs, rethink our social systems, and envision more innovative business models. Prior to founding Epic Decade: Curiosity & Co., Seth Goldenberg was Executive Director of Massive Change, the Vice President at Bruce Mau Design, the interim chief marketing officer of the state of Rhode Island, the interim Chief Design Officer of the highest funded biotech start-up in history Intarsia Therapeutics, and founder and curator of the civic engagement program for the 2008 Democratic National Convention.
Goldenberg is the author of Radical Curiosity (August 2022), an immersive experience that presents a bold framework for individuals, businesses, and communities to thrive during a time of significant reinvention. He shares his strategic inquiry-based methodology to answer some of our most complex challenges and argues that because we value knowing above learning and prioritize doing over thinking, curiosity has become an endangered species. 
Seth Goldenberg graduated from the Rhode Island School of Design and has a master's degree from the Maine College of Art.
In addition, we are having wonderful breakout sessions and panel discussions for you to attend:
Radical Results through Advocacy: Over half of the nonprofit sector revenue is sourced from government grants and contracts. Policies can create opportunities and barriers for nonprofits to achieve their visions. Advocacy and lobbying efforts can help nonprofits inform the regulations and influence funding allocations. However, there is a myth that nonprofits should not lobby. In this breakout session, our expert will help nonprofit leaders understand the possibilities for nonprofits to lobby and advocate, the distinction between the two, and how they can work together to help nonprofits influence government policies that impact the clients they serve.
Be Prepared: Climate Change and Impacts on Nonprofits & Those They Serve:

Whether it is ongoing levels of extreme heat, rising water, or unpredictable storms, extreme climate conditions are on the rise. These effects impact not only the nonprofit organization but those they serve. In 2021, Hurricane Ida left devastation of property and lives in Wilmington. Unfortunately, rising heat, extreme temperature shifts, and storm events will become more frequent. This breakout session will provide insights on future climate trends, what lessons were learned on protecting property and people in the wake of past climate events, and how to build a resilient nonprofit by exploring the impact of extreme climate on their organization and those they serve.
Communications in Uncertain Times: Nonprofits must consider many different elements when it comes to communication with the audiences they serve, their donors, staff and volunteers, and the general public. Since the pandemic, many organizations have had to learn new ways of communicating – not just with each other, but with their target audiences as well. How do we reach our audiences? And with an ever-changing world, what do we discuss? How do we talk about these more difficult topics, like climate and social justice...and should we? Engaging nonprofit audiences continues to be an ever-evolving communications opportunity. In this session, panelists will unpack strategic considerations and innovative approaches to connecting with their diverse stakeholders and highlight trends and new approaches for 2023 and beyond.
Leadership & Governance through Transformative Growth: It starts with a vision but takes discipline, courage, community engagement, and a lot of resources to transform a community center into a redevelopment collaborative. CEO of The WRK Group will share the journey their organization took, and lessons learned in leadership and governance to achieve the $600 million initiative to empower the community to reach its full potential by eliminating the barriers of structural racism and revolutionizing teen engagement.
Pay for Success: In other parts of the country, the private sector has partnered with the government to create Pay for Success initiatives—outcomes-based financing programs that directly and measurably improve lives by driving resources toward results. In 2018, Delaware passed legislation that paved the way for these social investment vehicles to be used in Delaware. The first New Castle County, Pay for Success initiative was launched in 2022 with a partnership between Children & Families First, the Longwood Foundation, and New Castle County to expand access to high-quality prenatal and postnatal health care to 120 first-time, Medicaid-eligible mothers living in the county. Social Finance, a national impact finance and advisory nonprofit provided guidance to structure the partnership. Learn about Pay for Success, how the three organizations structured the investment, and lessons learned for other similar funding opportunities in Delaware.
For more information, please visit our event website: https://delawarenonprofit.org/annual-conference/
Gallery
Event Contact:
Nicole Peters
Contact Organization:
Delaware Alliance for Nonprofit Advancement (DANA)